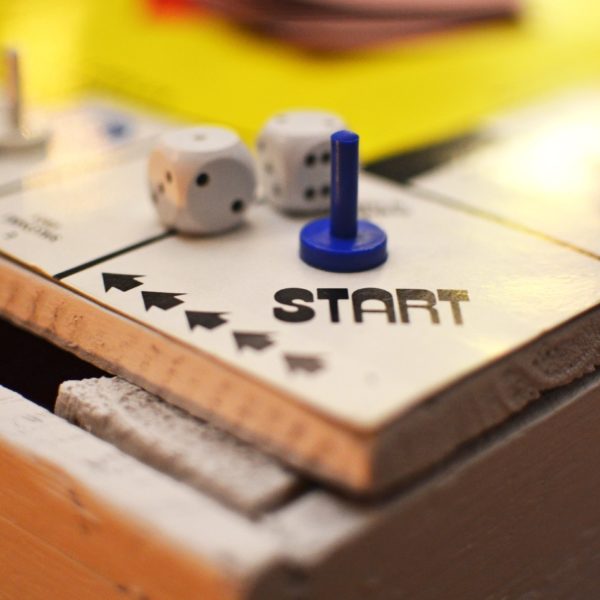 As the good witch Glinda said in the Wizard of Oz, "It's Always Best to Start at the Beginning."  So, in this first post we will attempt to do just that.  Interactive Estate Document Systems, IEDS.online was born with the objective of bringing together world class document assembly software with an Estate Planning Language Library used by practicing lawyers in their own firms and making that technology available to anyone at a very reasonable price.
One of the biggest problems with DIY Estate Planning is a serious lack of information.  Estate Planning properly done can be incredibly simple or unbelievably complex depending on your personal situation and your individual choices. Smart people know what they don't know.  Then they make a choice.  Either they hire an expert or they gain that knowledge through self study.  IEDS.online's mission is to bring specialized knowledge of Estate Planning to you, empowering you to be your own Estate Planning expert.
Let's be honest here.  if you Google the term "Estate Planning" which I did a few seconds ago, you will get about 7,140,000 results in .66 seconds.  Much of it is very good.  Much is not. So one of your first challenges as neophyte Estate Planner is cull through the mountain of information and separate the wheat from the chaff.  But wait, you've still got a mountain of wheat.  More information than you possibly process and then you are still left with a herculean  task.
How do you write your documents in a way that captures your dreams and desires, accomplishes your goals and communicates your values, while doing so in compliance with your resident state law requirements without spending thousands of dollars?  Even after you've done the heavy lifting of assembling the lists of what you have, located the deeds, titles, account statements, life insurance policies, beneficiary designations and the rest; even after you've faced the psychological trauma of imagining the worst case scenario of you or your lifelong partner dying or becoming disabled or those you care for now still being dependent on you for support; even after all that work, you still need to put it in words.  The written word is the only way you have to make it all happen.
Is a Simple Will the answer?  In my experience as an estate planning attorney, I would give you an emphatic no 99% of the time.  Yet the most recent surveys tell us that over 70% of Americans don't even have this most basic starting point document. But if you only have a Will you are almost guaranteeing your heirs will have to deal with Probate.  More about Probate later but the general rule is you do not want your estate settled in the Probate Court.  So generally speaking a Simple Will is not the best solution.
What about a Revocable Living Trust?  Most estate planning professionals agree that this should be the cornerstone to your planning documents.  For most people it will be your main dispositive (how you provide for who gets your stuff) tool. It becomes effective immediately upon signing and placement of your property into the trust.  For the assets placed in the Trust, it avoids Probate and can be written in such a way that all of your objectives can be addressed.
What other documents are frequently seen or used in an estate plan?
Power of Attorney
Pour-Over Will
Advance Health Care Directive
Health Care Power of Attorney
HIPPA Authorization or Waiver
Pet Trust
Special Needs Trust
Irrevocable Life Insurance Trust
Charitable Trust
Firearms or Gun Trust/NFA Trust
Business Buy-Sell Agreement
Digital Assets Inventory and Instructions
Qualified Retirement Assets Trust
Dynasty Trust
Asset Protection Trust
It is important to remember that your Estate Plan is unique because you are unique.  No one has exactly the same set of circumstances, the same family issues, the same assets or the same values.  Your plan should be designed to consider all of these and reflect you and your family as one-of-a-kind. IEDS.online's software allows you to do just that.  It is powerful – but user friendly.
The IEDS.online document drafting system's true power will be unleashed, however, by coupling it with the educational Estate Planning Concepts provided by IEDS.online in our Estate Planning Training Academy.  With training, from basic concepts to digging deeper into advanced planning techniques our objective is to give you all the tools you need to become a DIY estate planning guru. We will share real life examples to assist you in playing the "what if" game that is crucial in drafting your comprehensive estate plan.
While no one can plan for every contingency, we will equip you so you can be confident that you have done your best and have peace of mind and a greater sense of security you have done right by your family.
Your comments and suggestions on what you would like to see and learn about are welcomed.  Just like your estate plan is not once and done, this website and blog are a work in progress.  Help us help you.  Destination Emerald City.