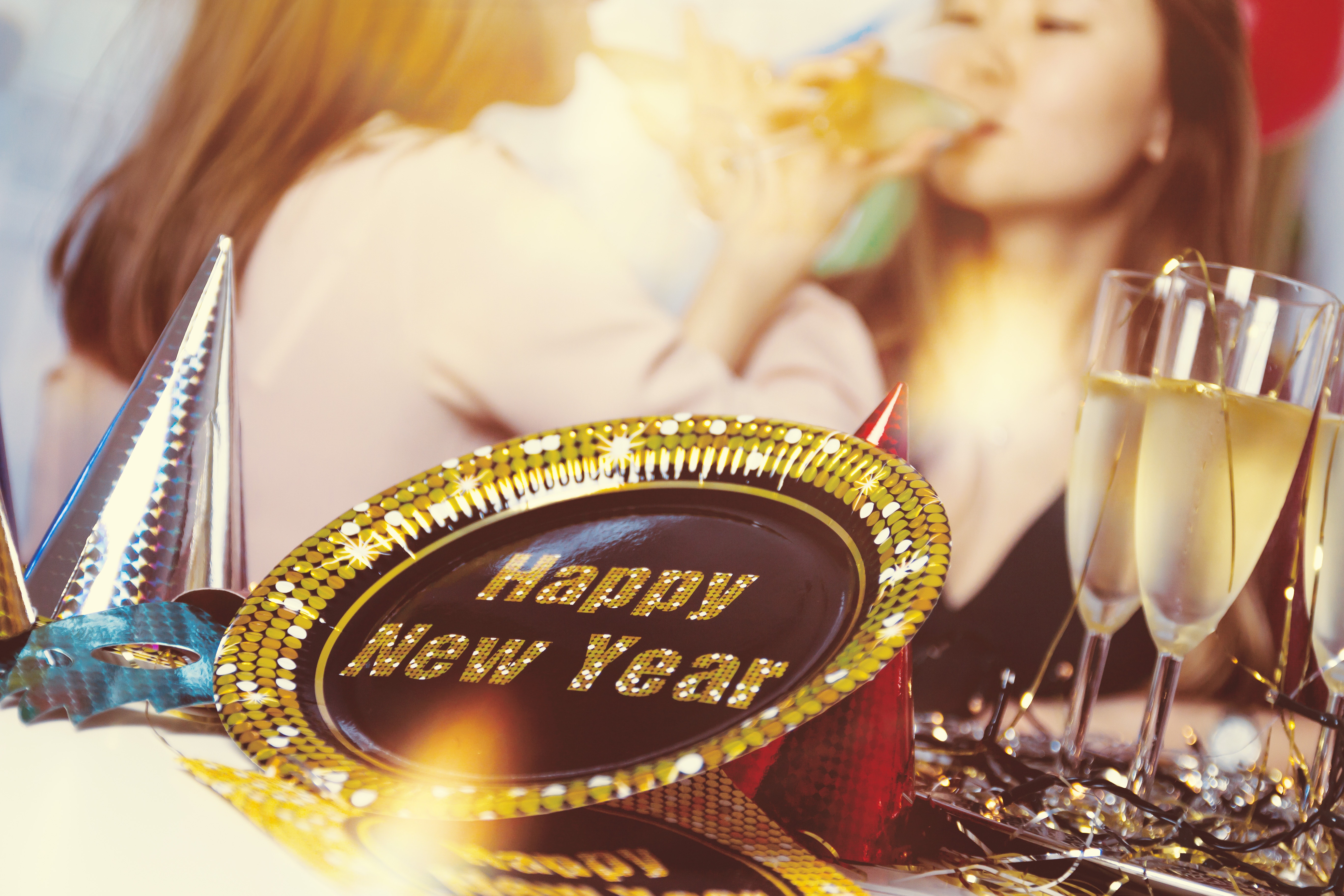 Well, 2018 is almost over and we get to start fresh in 2019  a few days from now. Each year many of us make New Year's resolutions. We think about weight loss, eating better, reducing stress in our lives or maybe getting back to that one thing we put off last year. May I suggest you start by protecting your most valuable asset, your family!
Interactive Estate Document Systems (IEDS.online) understands why people put off estate planning. It can be daunting when facing it alone. It comes with complex paperwork and a confusing language all its own. Please watch our 3-minute introductory video here to learn about estate planning and the IEDS.online cost-effective solution.
Many people put off estate planning until it is too late. You already know that a life-changing crisis can happen at any time, leaving your family vulnerable to losing the benefit of your life's work.  You always have a choice between leaving a legacy of peace or one of chaos.
All states have a legal system in place to handle your estate should that you die without your affairs in order. That system, called probate is costly, public, and rarely matches your wishes. You've probably heard from friends, family, or worse yet been involved in, a probate horror story.  Avoiding probate is a very good thing and easily achieved by taking some simple steps.
What is Estate Planning?
Estate planning is the process of creating a plan detailing how your assets will be managed during your lifetime, who will receive your property when you die, when they will receive it, and under what terms. You may think that you do not have enough to plan for, but regardless of the dollar value of your estate, every adult over 18 needs a comprehensive estate plan.
What is a Comprehensive Estate Plan?
Revocable Living Trust:  This is the foundational document of your estate plan.  It provides for assets owned by the trust to avoid probate and contains directions for who receives your property and the terms and conditions under which they receive it after your death.  The Revocable Living Trust can provide lifetime asset protection for your spouse and loved ones so that the legacy you provide cannot be touched by their creditors or by a future ex-spouse. Protection is provided should your spouse remarry or if a child gets divorced or from a bankruptcy court if a surviving spouse or a child files for bankruptcy.
Pour-Over Last Will and Testament: If this was your only estate planning document, it would be where you name the people or charities that would inherit your assets after your death.  In a Revocable Living Trust based plan, the Pour-Over Will typically directs that any property you did not retitle into your Trust during your lifetime is directed to the Trust after going through probate.  If you have minor children, you also need a Will because you nominate people in the Will who you want to be the guardian(s) of your minor children should something happen to you.
Durable Financial Power of Attorney:  If you are in a coma, incapacitated or suffer mental impairment, advanced Alzheimer's disease or dementia who will handle your financial affairs?  This document sanctions one or more people you select to handle your finances if you become incapacitated.  If you have not signed a Financial Power of Attorney your family may spend thousands of dollars to get a court order that appoints someone as your conservator with the legal right and power to act on your behalf.  Without this document no one will be able to write checks on your bank account and pay your mortgage or other bills.
Healthcare Power of Attorney:  This document is critical because it appoints people who you choose to make decisions about your medical care if you can't.  If you require medical treatment, but cannot communicate with the doctor, who will decide on your treatment?  If there is a disagreement on treatment between family members on proceeding with risky surgery or other medical procedures the doctor or hospital may require the family to go to court and spend significant dollars and waste precious time to get a court order that says operate or do not operate. With a Healthcare Power of Attorney your doctor will follow the instructions of the individual you name in the document.
Advance Health Care Directive or Living Will and Organ Donation:  You have the right to give instructions about your own health care and especially "end of life" decisions. You also have the right to name someone else to make health care decisions for you. This document lets you do either or both of those things. It also allows you to choose whether to donate your body or organs upon death and the purposes for which those donations may be used.
HIPAA Authorization:  This is a document that authorizes your healthcare providers to give information about your health and medical condition and treatment to the people you name as your healthcare decision makers in your Healthcare Power of Attorney and others you choose to name.
Digital Assets Inventory: More and more of our lives revolve around our online presence.  How to deal with the disposition of our digital assets and persona is an ever-changing area of the law but one thing is clear, it is critical that we provide our survivors a starting point which details our digital footprint.  This document provides a place to record URLs, passwords and other login information that might otherwise be lost upon your death.
Document Locator:  Use this document to tell your family about the existence and location of your important documents, including life insurance information.
Final Disposition and Authorization Instructions:  Designates the person who is authorized to make decisions regarding the final disposition of your body. Also used to make your wishes known and to indicate any "pre-need arrangements" you may have made.
Last Wishes:  This is a document that you can use to plan your funeral or memorial  service and tell your family how you want to be remembered.
Stop Procrastinating – Protect Your Family Before It is Too Late
If you have procrastinated up to now, and do not have an estate plan you have likely left your family at risk.  If you do not take the next step right now to design your own estate plan, the sad reality is that you will most likely continue to procrastinate for many years to come and probably will die without protecting your family. That's OK if you want your State to decide who inherits your property and if you don't care about the problems and expense your family may suffer if you die without a comprehensive estate plan in place.
Isn't your family your most valuable asset? Don't you want your family to have the protection that a comprehensive estate plan can provide? If the cost is preventing you from making an appointment, compare the cost of an estate plan against money you have spent on things for yourself such as a giant screen TV, furniture, swimming pool, computer system, surround sound system, new car or SUV, boat, country club membership, jewelry, art and other "toys" or expensive items. Don't spend more on "stuff and things " than you do to protect your family when something eventually happens to you. IEDS.online has made it very easy and affordable to do the right thing in 2019. Click here to get started.